CHOOSE TO MOVE
We were made to move. All of us. Call it what you like, exercise, sport, activity. It's movement that matters. There are many possibilities. The best way to move is a way that works for you.
First up, decide why. For future health, a happier now, to feel fit? Then start small. Start easy. Every minute means progress. Choose your way to move. Then gear up in essential kit and get started.
START RUNNING
Not really a "runner"? Let go of expectations. Running is about progress, not perfection. So, get the essentials and go. Comfortable running shoes, shorts or tights, a sports bra for support.
Run to get headspace, to feel energized, to be fit. Start with 20-40mins walk-run intervals (1min run, 3min walk) and if it helps buddy up to get out the door. You'll be glad you did.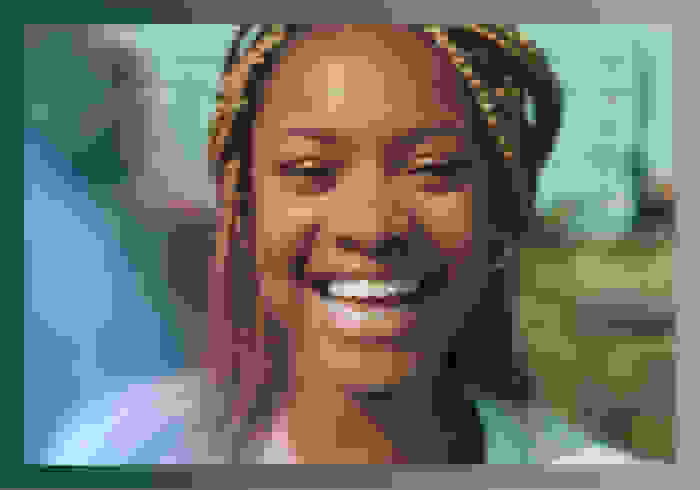 RUNNING FOR FITNESS AND FRIENDSHIP
After months without her regular walk to work or fitness classes Rachel noticed a big difference in her fitness and mental health, so she started running. It gave her a reason to get outside, clear her mind, and keep herself positive. It gives her so much energy for the day.
"I started running with one of my friends. We basically did intervals. We'd run to a bench in the park, then walk and have a catch up. That's definitely the thing I looked forward to the most."
RACHEL ALLISON – NEW TO RUNNING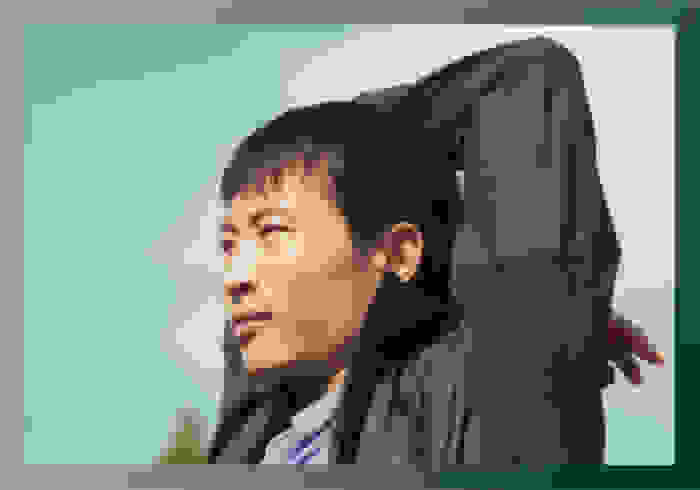 GROWING SELF-BELIEF THROUGH RUNNING
Gem knows we can change our bodies to be fitter. He started running with a group for a sense of community. That way it felt a bit easier, way less like a chore, like he was just making new friends. Every run he feels like he's getting stronger and he loves that feeling of capability and achievement.
"I like to run early in the day, I won't even look at my phone, so I have less time to make excuses, I also feel great mentally and physically post-run, which sets the tone for the rest of my day."
GEM WONG – NEW TO RUNNING
START TRAINING
Too little time for training? Try short sessions. Simple workouts that fit around you and your day. We've pulled together the essential starter kit, comfy enough to wear all day, to help make it easy.
The important thing is getting active often and enjoying it. 10-minute workouts 3-5 times a week can improve general fitness, help you focus and feel good.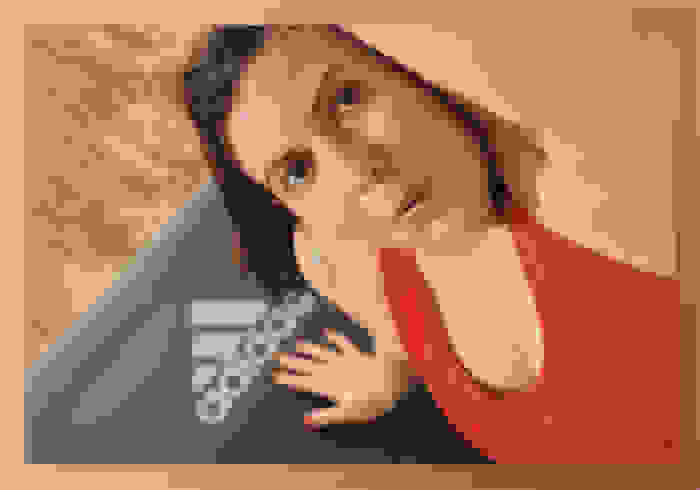 WORKING OUT TO FEEL GOOD
Fiorella doesn't see herself as 'sporty'. She started doing workouts after being diagnosed as pre-diabetic, caused by sedentary office life and stress. Her friend invited her to a workout class online and she loved it. Now her treatment is to move. She chooses to keep moving.
"You don't have to be sporty or fit to start working out. It's a moment for yourself. You will feel happier after. Who doesn't want to feel happy?"
FIORELLA GIANINI – NEW TO TRAINING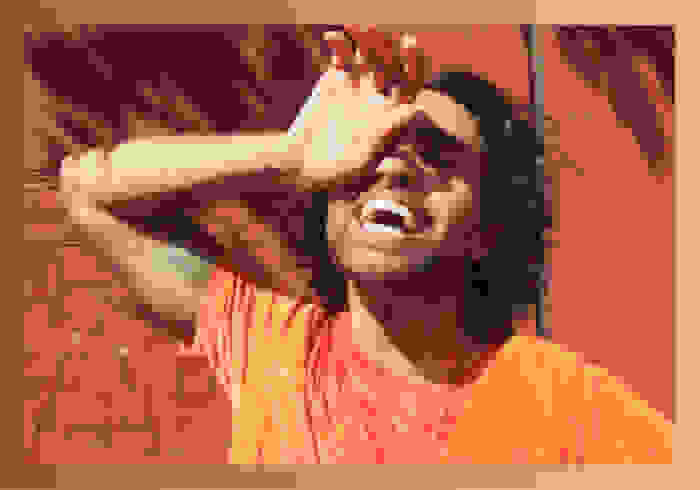 TRAINING FOR BODY-CONTROL
Building muscle and exploring their body through resistance training has given Sabah a control over their gender non-conforming body that they never had. It's a new relationship, a positive one, with full autonomy. It's a deeper kind of strength beyond muscle and tissue.
"Morning workouts are the perfect way to start my day. My motivation usually comes from wanting to indulge in a good song or podcast. It's often the only time I have to myself to do something like that."
SABAH CHOUDREY – NEW TO TRAINING
START YOGA
Intimidated by yoga terminology and complex poses? Don't be. Yoga is for everyone. It's all about you. So, enjoy it and move freely in our comfortable yoga gear for beginners.
Yoga has the power to calm your mind, help you focus and improve your physical strength and flexibility. Start with a simple flow, focusing on light movement, mindfulness and breathing.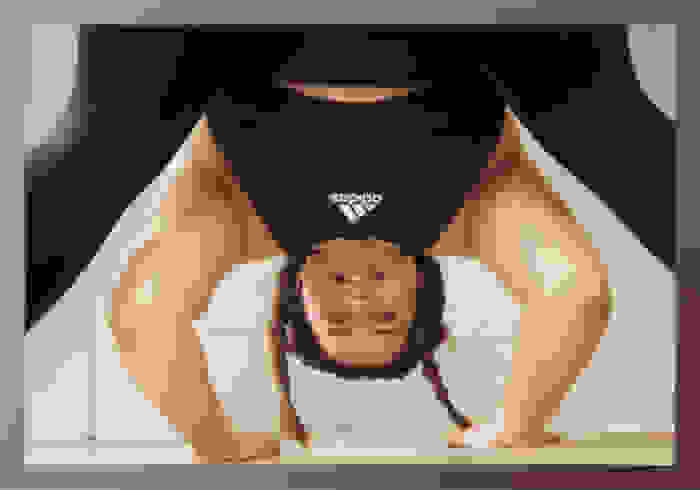 USING YOGA TO HEAL AND DE-STRESS
Starting yoga gave Katerina a way to move without over stressing her body after she fell ill with an autoimmune disease. She barely had the energy to get up the stairs. The benefits were beyond anything she could imagine. It relieved stress, strengthened her body as a whole and allowed her to heal.
"I realized our bodies are just amazing and also really fragile. Health is number one. Yoga has been a stress reliever. It's strengthened my mind and body as a whole."
KATERINA OLWEN – NEW TO YOGA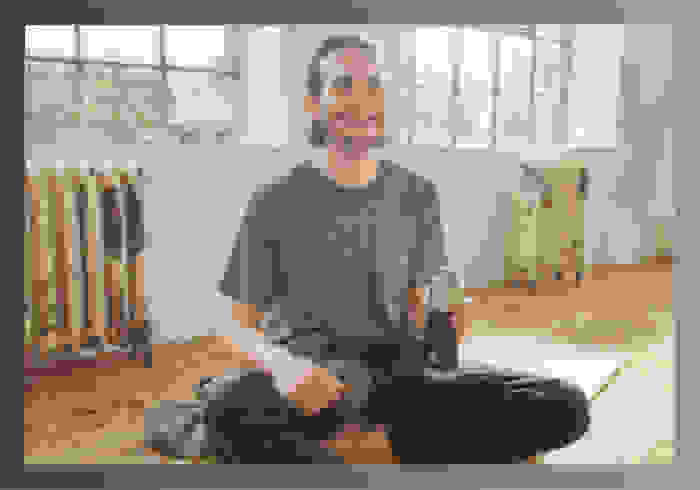 MOVING THROUGH YOGA TO STAY FIT
Five years of living a very sedentary lifestyle, simply sitting at a desk, damaged Ed's mental health and led to intense back pain from compressed vertebrae. So, last year, getting movement back into his life became the number 1 priority, he started to engage with yoga to heal his body.
"Working at a desk should be treated as a health hazard, human beings are not meant to be sat still for hours, day after day. When I've spent too long at the desk, yoga has helped me find a release."
ED MORRISON – NEW TO YOGA