What to Wear Running in Cold Weather
Ready to own your winter run, but don't know what to wear? Running in cold weather is easier with the right gear. Learn how to dress for the chilliest runs with adidas.
HOW TO DRESS FOR COLD WEATHER RUNNING
On winter mornings when the road is cold and wet, even the most dedicated runner can shiver at the thought of trading their warm bed for the miles ahead. Overcoming the chill factor requires the right clothes so you can stay comfortable from start to finish on your next run. Follow this guide for tips on what to wear for a cold weather run and boost your motivation to gear up and hit the pavement in the winter.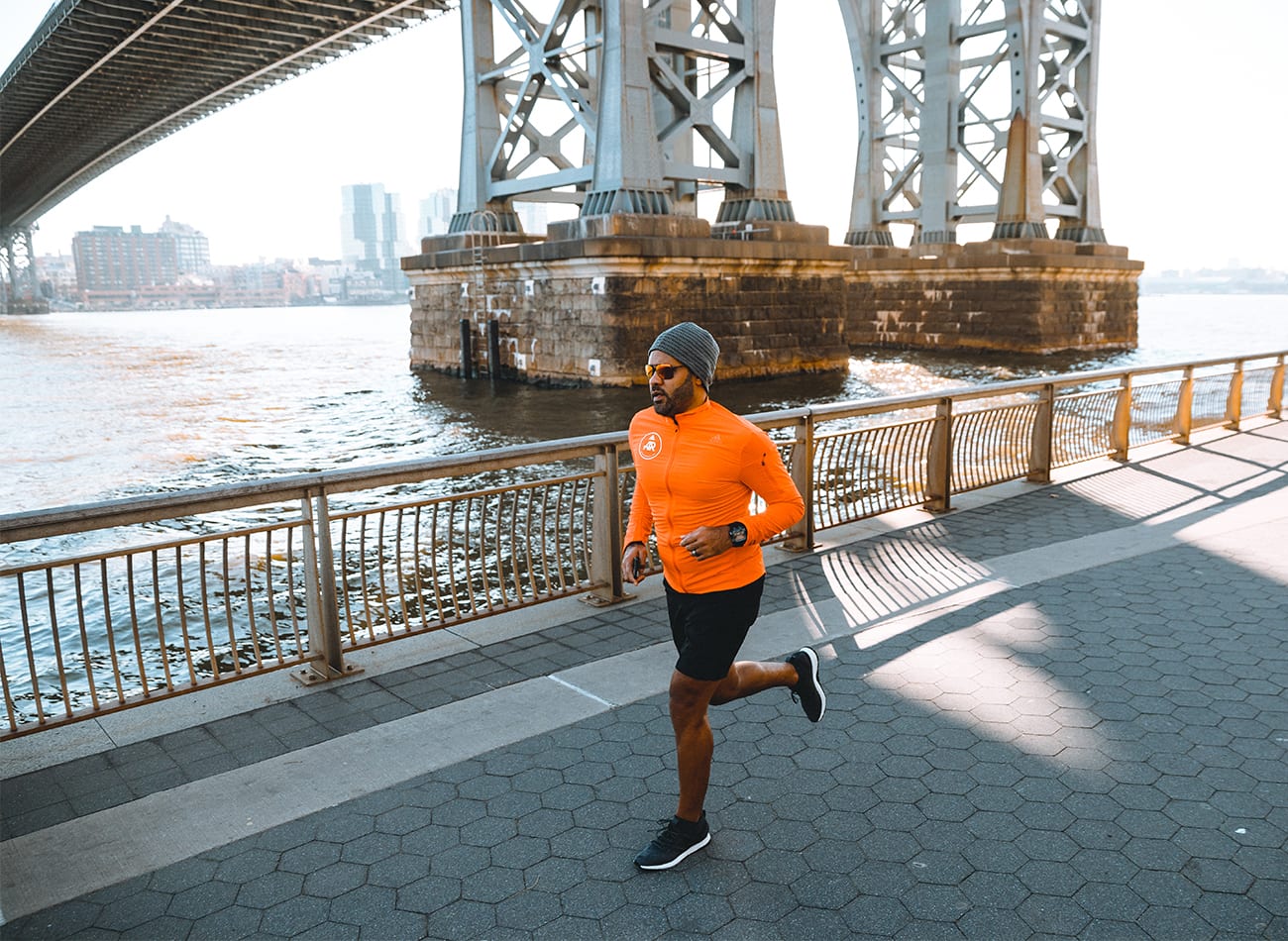 COLD WEATHER RUNNING GEAR
If you're stumped on what to wear when you're running in cold weather, the short answer is layers. Layering your running clothes will block the chill when you first step outside. As you run and your body warms up, you can adjust by shedding a layer or two. Here's a basic run-down of the gear you need to run in the cold.
Running Tights or Pants
Typically a pair of running tights or pants will keep your temperature regulated without overheating or feeling too cold. If the temperature is below freezing, try layering running tights under a looser pair of running pants or shorts so that you can stay extra bundled without feeling restricted. Look for running tights that lock in the heat, wick moisture away, and have reflective details for low lighting in the winter.
Long-Sleeve Shirts or Zip-Ups With Moisture Absorbing Properties
A long-sleeve base layer offers protection from moderately chilly days up to the coldest that winter can bring. It's essential that this layer closest to your skin has moisture-wicking tech to keep your skin dry so you don't feel wet and cold to your core. Explore COLD.RDY base and mid layers that work seamlessly together to regulate your temperature and keep you running longer.
Windbreaker, Jacket or Vest
If it's a really windy day, a thin shell like a windbreaker will help to block the wind and keep you feeling warmer without weighing you down. For days where it's just downright cold, a down vest will keep your core warm while allowing your arms to move freely as you rack up the miles. When you start to heat up, these outer layers can tie easily around your waist or be rolled up tightly into a small running backpack for longer trips.
Running Shoes
Whether you're training for a marathon or jogging a quick mile, good running shoes are a must. At adidas, we have running shoes designed especially for cold weather. Featuring enhanced traction for slick surfaces and insulated COLD.RDY uppers for protection against the dropping temperatures, you'll be able to keep up your running schedule year-round.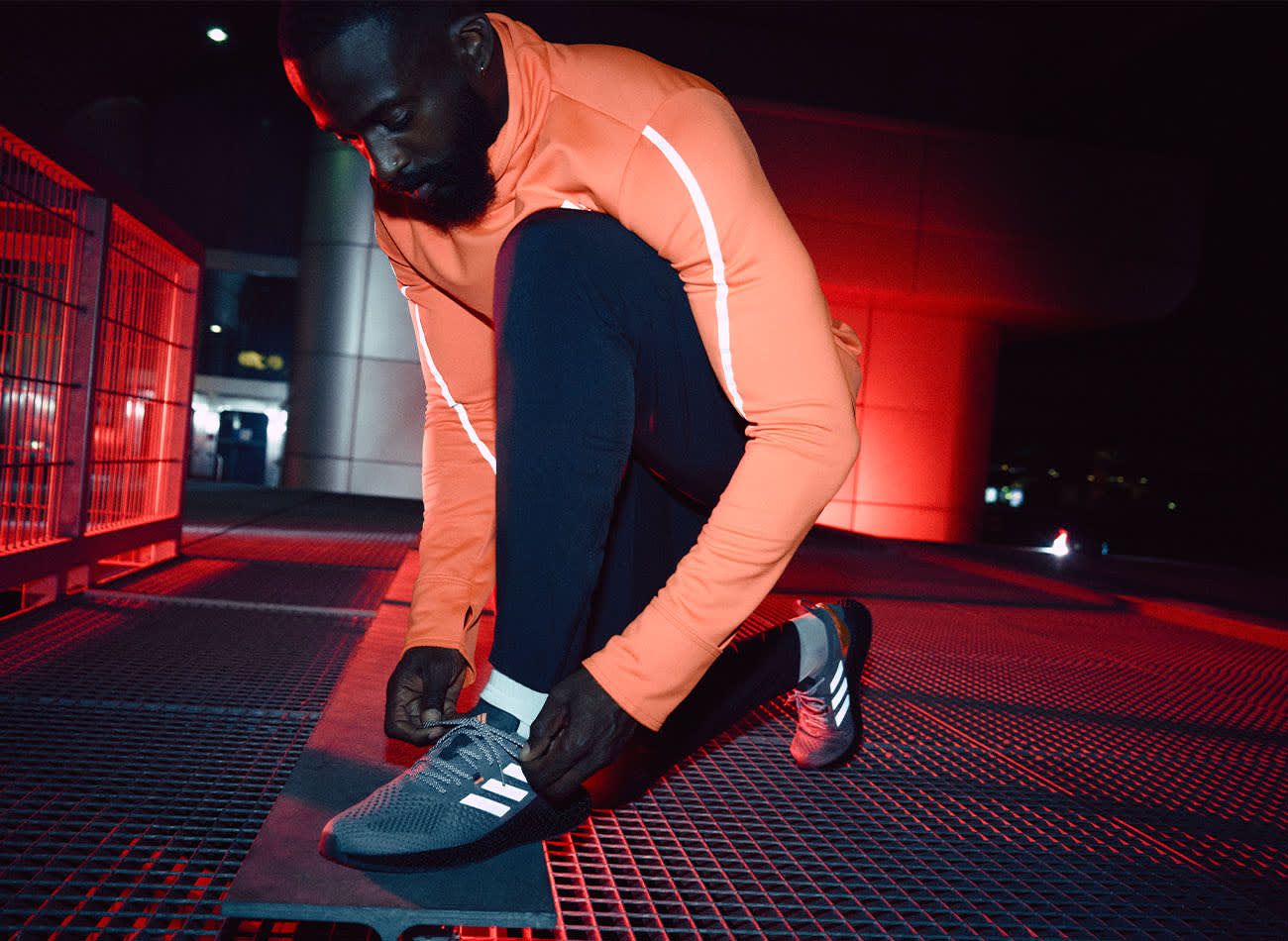 ACCESSORIES
After you've got the basics covered, top off your winter run outfit with some cold-weather accessories.
Gloves
Ever tried running with your hands in your pockets? It's not easy, so grab yourself a pair of gloves or mittens instead. From thickly-insulated gloves for runs in the snow to lightweight, breathable running gloves, find your preference based on the weather that's common to where you normally run.
Hat or Headband
A cozy hat will warm you right up on a chilly morning run, and if it's raining or snowing, a hat with a brim blocks the precipitation from hitting your face. If you're worried about overheating, a headband will keep your forehead and ears warm while letting your hair cool you down in the wind.
Socks
The unsung heroes of a runner's wardrobe. Cushioned, sweat-wicking socks will keep your feet dry and insulated within your shoes as you rack up the miles.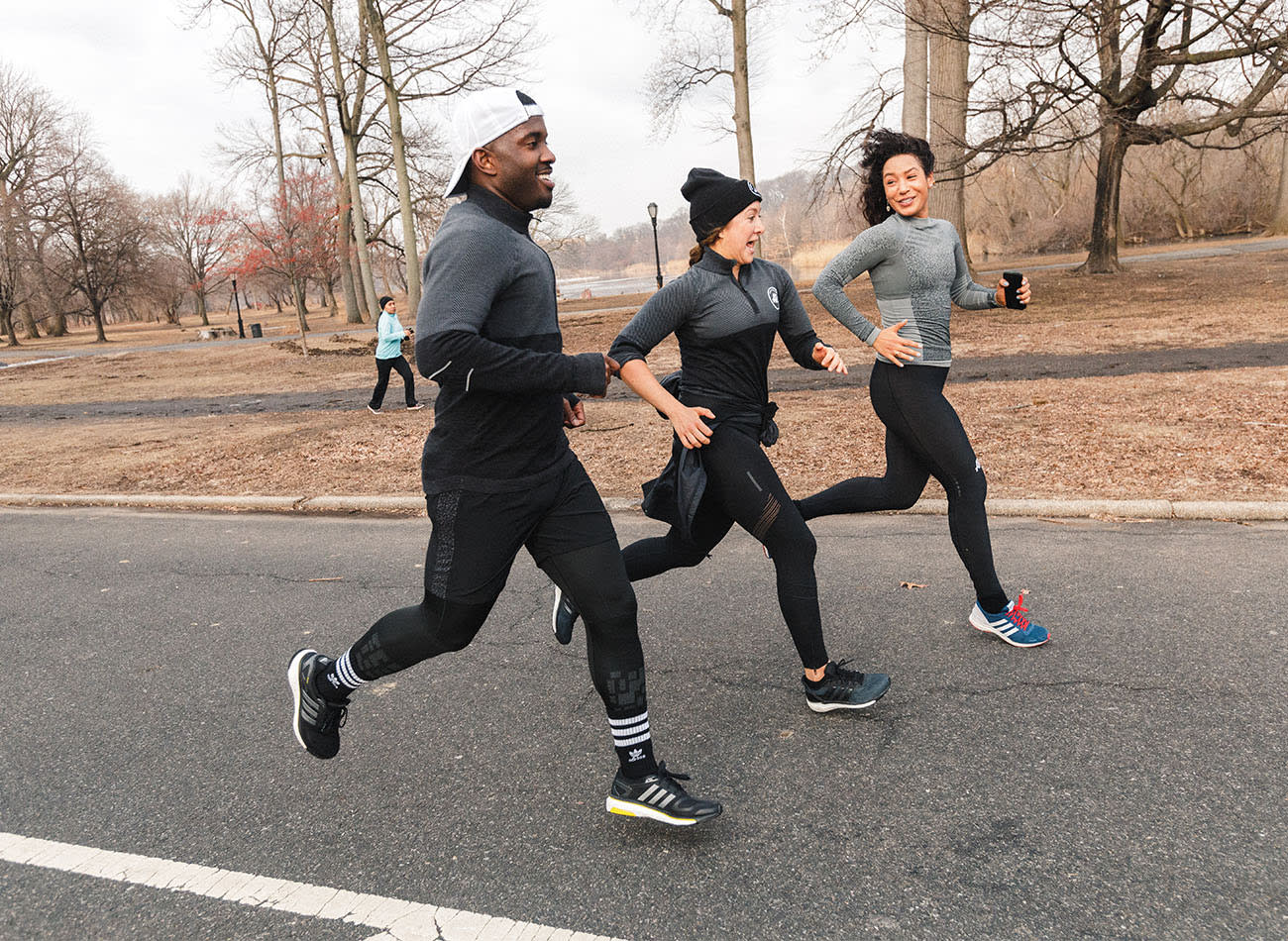 HOW ADIDAS HELPS KEEP YOU WARM
adidas designs weather-ready apparel to keep you protected while doing what you love. Think about the conditions you often encounter and consider what might work best for you.
WINTER.RDY
Sheds light rain and snow to keep you moving through your run. WINTER.RDY shoes also feature grippy, all-terrain rubber outsoles for enhanced traction in winter conditions.
WIND.RDY
Blocks wind from cutting through your jacket while still letting your body breathe by releasing moisture and ventilating your skin.
COLD.RDY
An all-weather layering system designed to mix and match to customize the perfect temperature for your workout. COLD.RDY locks in the heat while a breathable mesh fabric keeps air moving so you never feel stuffy. Innovative materials lift sweat away and unique tailoring gives these clothes ultimate freedom of movement so you can run freely.
Terrex
If your runs take you off the streets and onto the trails, Terrex equipment is built for durability and performance in wilderness conditions. Apparel, shoes and accessories have you covered for wherever your run takes you.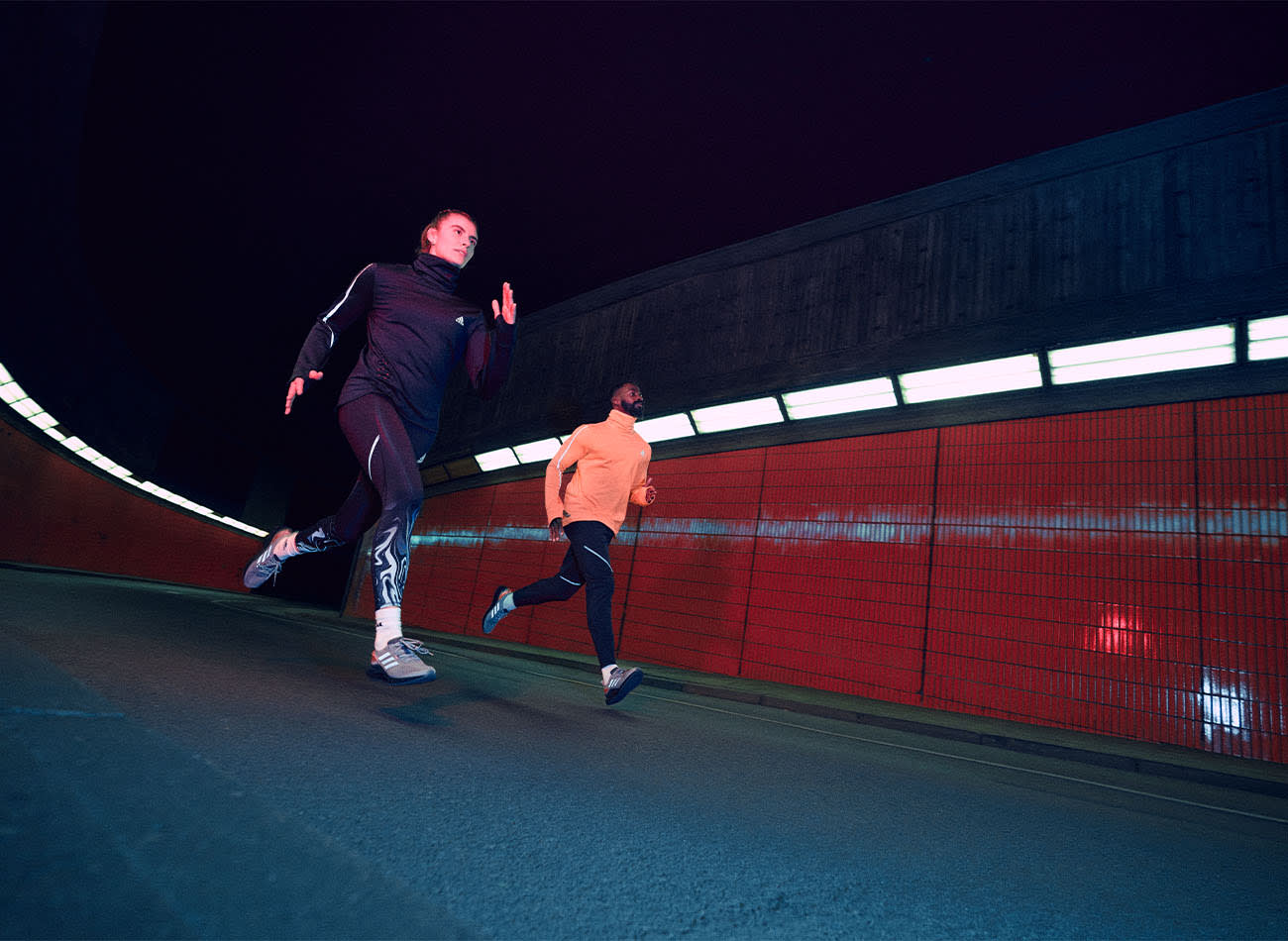 PUTTING IT ALL TOGETHER
Every run brings new conditions to pace yourself through. From snow and blustery wind to a bluebird day with frigid temperatures, you now have what you need to prepare for it all. Shop adidas running gear for the best innovative technology for protecting yourself while still owning your run.
Stay Updated
Be the first to know all about stories, launches and events.