How to Dress for Cold Weather: Layering and More
When you know how to dress for cold weather, you can stay active outdoors all winter long. Layer like a boss with this guide to clothes and jackets for winter.
Cold-Weather Layering Tips to Stay Warm All Winter
Does winter weather keep you cooped up? Even when the temperature drops, getting outdoors is a great way to inspire your mood – especially if your clothes are keeping you nice and warm. Rain, snow, and frigid temperatures can be motivation killers or exhilarating workout conditions, depending on how you dress. With a few key pieces of winter clothes, you can still get outside in cold, wet weather, and even enjoy it. From the outside in, here's how to dress for cold weather.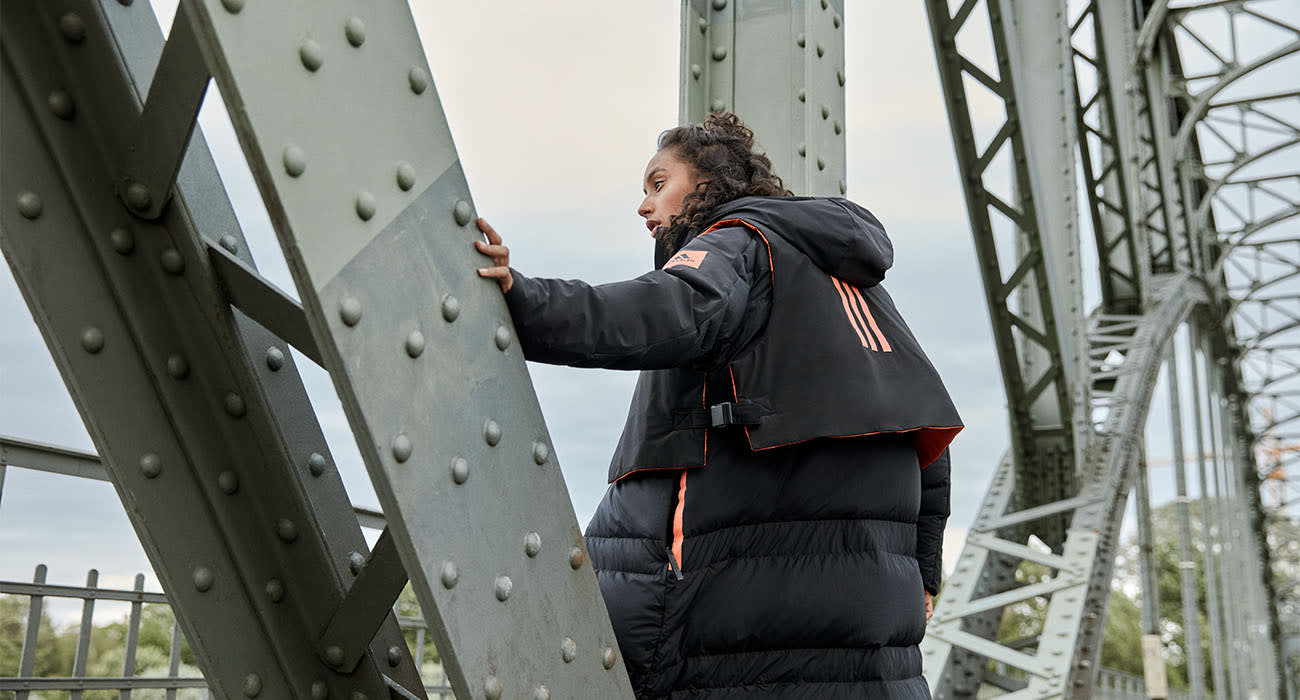 WINTER JACKETS FOR COLD WEATHER
When it comes to dressing for cold, wet weather, staying dry is just as important as keeping out the chill. Whether you're facing rain and wind or truly icy temperatures, you need a winter jacket that keeps moisture away from your skin.
If your winter forecast includes a lot of rainy hikes, jogs or trips to the dog park, look for a water-repellent rain jacket. Waterproof yet still breathable, these rain jackets wick sweat away while keeping out the drizzle – so you're always on the right side of wet, unpredictable weather. When the rain turns to ice and snow, you can
layer a puffer jacket
underneath for extra insulation.
Speaking of puffers, an insulated jacket – often filled with sustainable materials like recycled down – makes a great layering piece when the windchill drops. For days when extremes of cold and wet won't keep you indoors, grab an insulated winter coat with a water-repellent shell.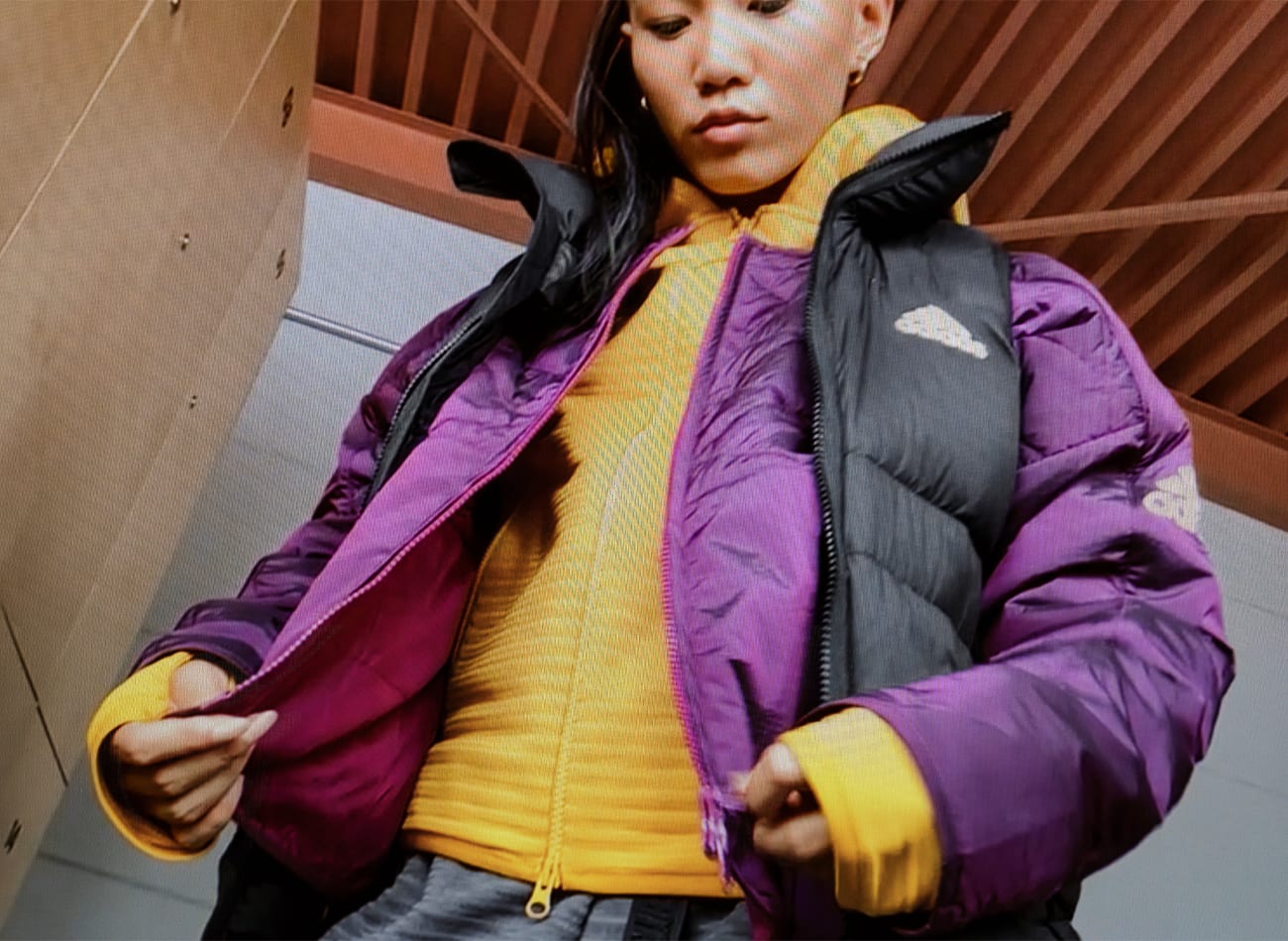 WINTER LAYERING: CLOTHES FOR COLD WEATHER
True winter enthusiasts know that dressing for cold weather goes beyond outwear. When you're layering clothes for winter, start with a moisture-wicking base layer next to your skin, like a t-shirt and leggings. Whether you're facing a windy slope or a bitter ocean downpour, you'll want to stay dry no matter what. Look for socks, tights, tees and tops in breathable fabric, often made with high-tech materials like recycled polyester. In whisper-thin fleece knit, a long-sleeve shirt is easy to stash in your pack for an extra layer of warmth between a t-shirt and a coat.
If you have an extra pocket -- preferably close your body heat—bring a clean pair of socks with you when you're headed out in the cold. It'll be worth it when you swap out your chilly socks for fresh warm ones.
For snowboarding, winter treks, or cold weekends of yardwork, waterproof insulated pants protect your legs while you're savoring the outdoors. Wear them on their own, or over a pair of winter tights for insulation in the coldest winter conditions.
There are so many good reasons to get outside this winter, and it's easy to get excited about staying active when you're dressed for the weather. Explore winter jackets and cold weather clothes by adidas and get tips to dress for running in the cold here.
Stay Updated
Be the first to know all about stories, launches and events.