(Re)Introducing Predator Freak—adidas' First 100% Vegan Football Boot
High football performance meets high fashion. A year in the making, straight from the minds of two adidas icons.
Here's an unexpected football-meets-fashion equation. A pinchful of Paul Pogba + a spoonful of Stella McCartney = the 100% vegan PREDATOR FREAK. The first ever for adidas.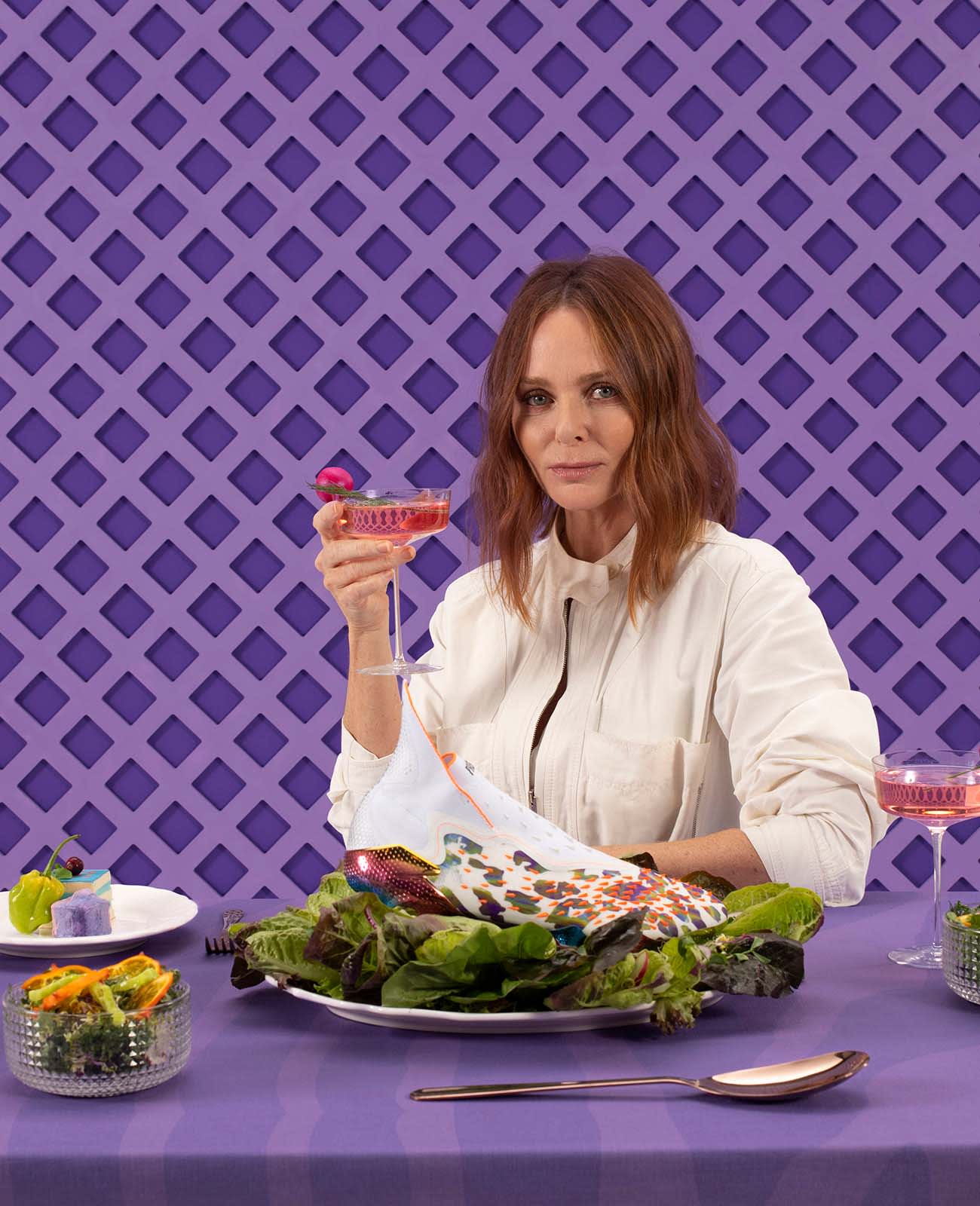 THE VEGAN VERSION
When the worlds of football and fashion collide, the ultimate collaboration comes to fruition. Born from an episode of The Huddle (A.K.A. a casual 2020 lockdown conversation between Paul Pogba and Stella McCartney), twelve months later the two co-created the first ever fully vegan football boot from adidas.
Working together on the expressive design and bouncing ideas off each other was such a fun experience, and the boot perfectly fuses the world of fashion and football
—Stella McCartney, Creative Director for adidas by Stella McCartney
Introducing the vegan PREDATOR FREAK.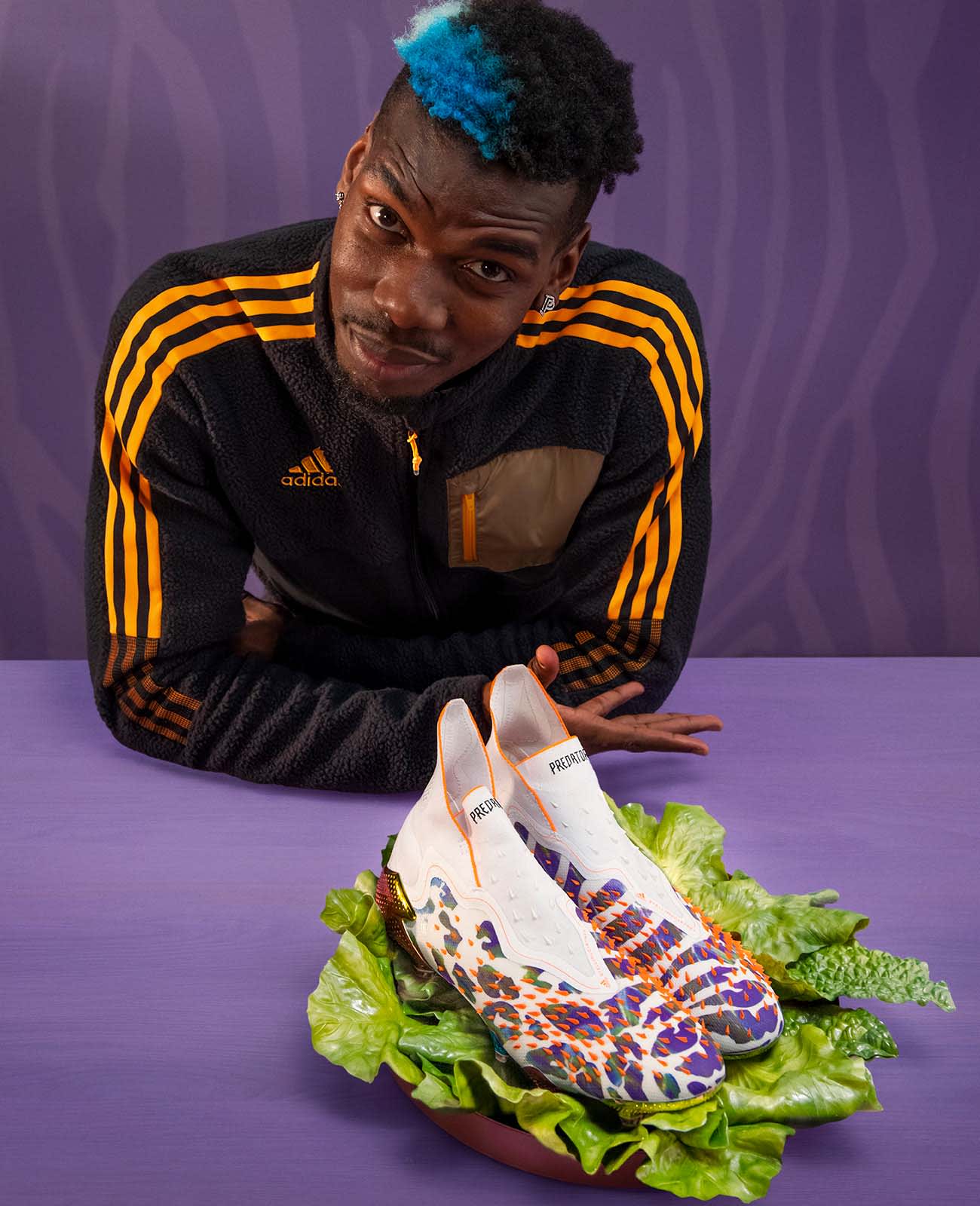 PITCH PERFECT
Topped with striking DEMONSKIN rubber spike technology, the PRIMEKNIT upper is enveloped in a blended zebra and leopard print enmeshed with this season's 'Earth Explorer' motif. Translation: These boots aren't for the faint of heart.
Exactly what the Premier League footballer envisioned.
"Paul likes to stand out on the pitch—he likes flamboyant boots," explains Bruno Marrant, director of Hype Football Footwear at adidas. "That's why this particular collaboration is so serendipitous. Stella McCartney and team went above and beyond to perfectly capture his vision of a stylish boot that allows him to perform his best."
I am a footballer first and foremost, but I have a huge interest in fashion. The boots we created are bold and unique, combining my love for the game with my passion for style
—Paul Pogba, Central Midfielder for Manchester United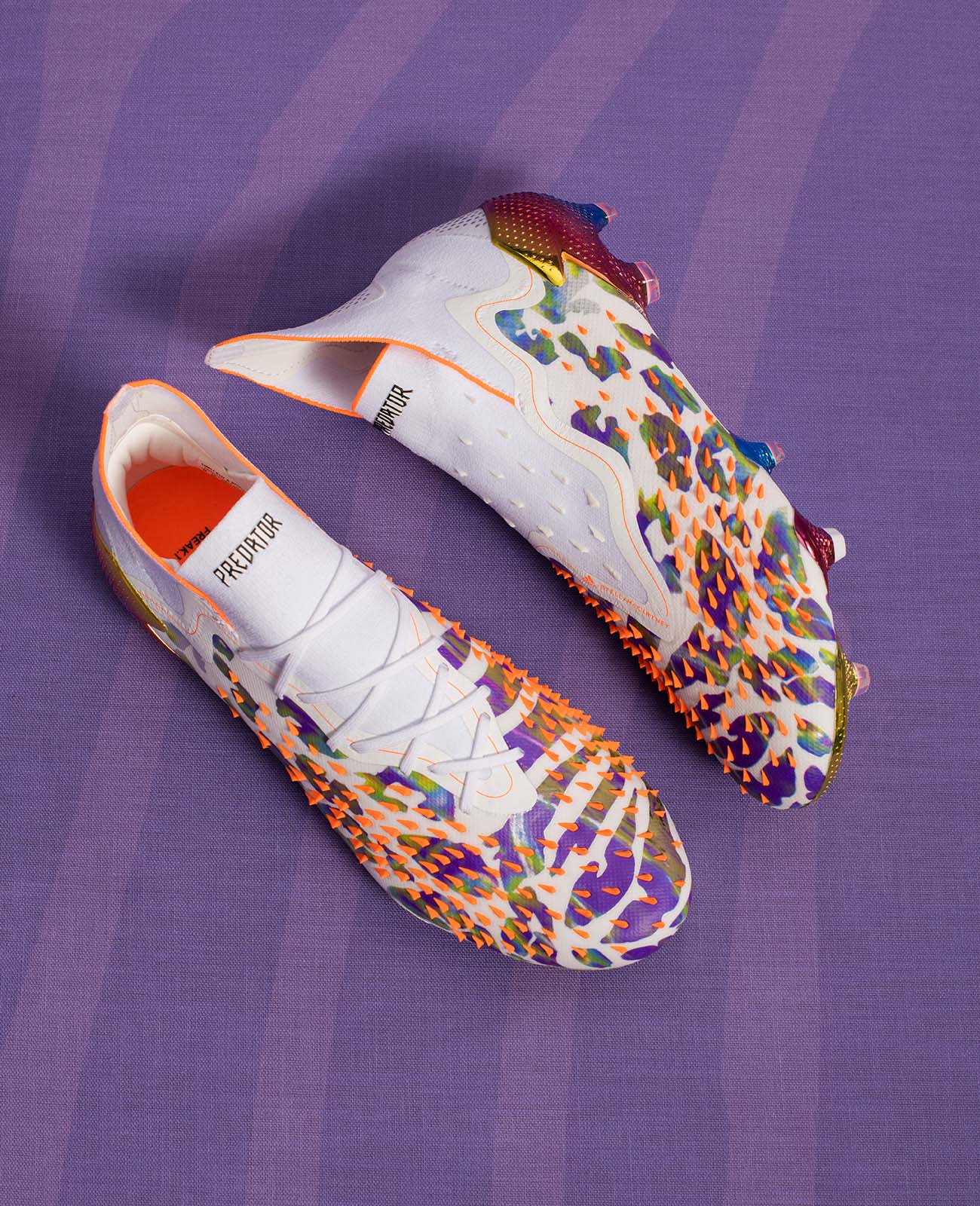 MADE WITH THE PLANET IN MIND
Gender neutral. Laced or laceless. The premium PREDATOR FREAK we all know and love. Equipped with the latest in adidas performance innovation. Designed with all animal alternative components. "It was important to both Stella and Paul that their vegan iteration was created with the planet in mind while still performing to elite standards," adds Bruno.
WHAT DO RECORD-BREAKING ADIDAS' ATHLETES SAY ABOUT PREDATOR FREAK?
Friends on and off the pitch, footballer Wendie Renard is already a PREDATOR FREAK fan. That's why she was handpicked by Paul to co-star in the campaign.  
I've always loved PREDATOR. To be one of just two athletes in the world wearing this limited-edition model made by a legendary fashion figurehead like Stella McCartney is a dream come true
—Wendie Renard, Central Defender for Olympique Lyonnais and 7-time Womens UEFA Champions League Winner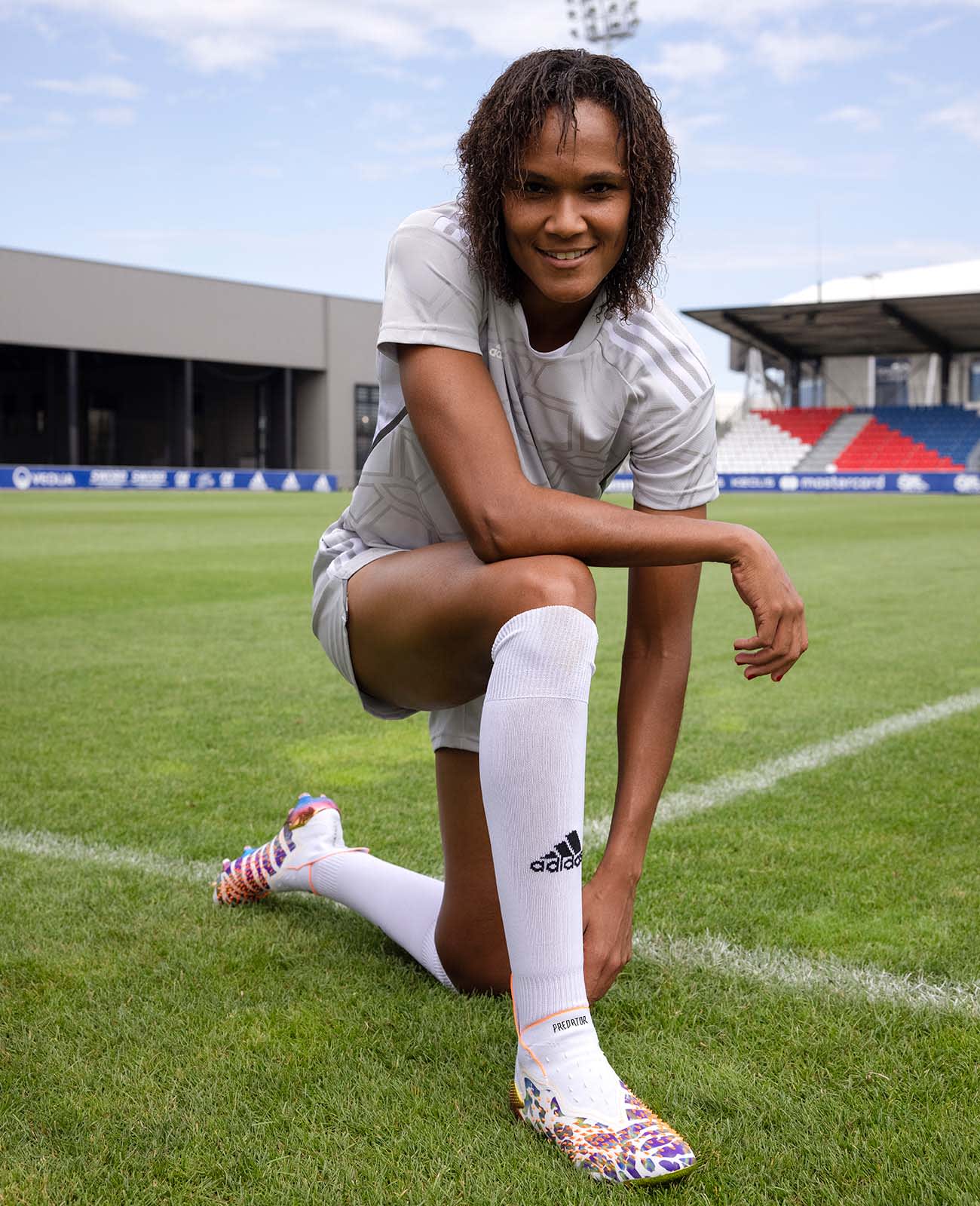 "I love how aggressive it looks—it's an honor to have been picked to wear this beautiful boot on the pitch," shares Wendie. "Plus, it feels like they're tailored to fit my feet. I feel totally locked in when wearing them."
EARLY ACCESS
This limited-edition boot launches across the globe on World Vegan Day (November 1st). But from October 22nd you can register on the adidas app. (Are you a member yet?)
Stay Updated
Be the first to know all about stories, launches and events.